piano lessons for kids
You are off to Great Places!  Today is your day!
Your mountain is waiting, So… get on your way!
– Dr. Seuss
*we are open for in-person lessons
great lessons for cool kids
Considering piano lessons for your child? It's one of the best things you can do as a parent and we do it like no one else. All of us at The Conservatory have a passion for teaching and welcome the opportunity to share our excitement with students of all ages.
we know kids and we know fun
Kids and music are a natural recipe for fun. Our team understands the impact that a great teacher can have on the self-esteem and success of a child. With age appropriate materials, realistic practice requirements and a good sense of humor, we help our students achieve amazing things.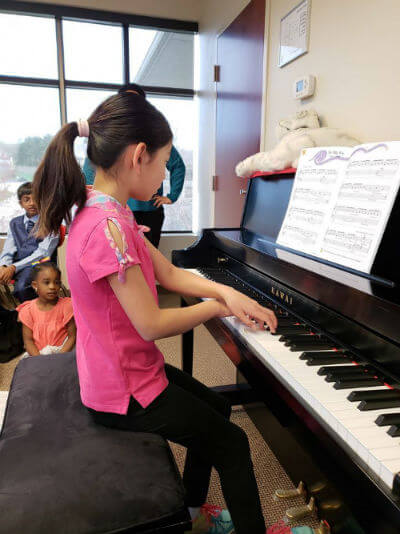 six-week introductory classes
for your child
Most music programs simply wave scarves, bang rhythm instruments or press color-coded keys. Conservatory students begin making music on the piano in their very first class and experience music through our unique teaching methods which are based on the art and science of reading music. It's perfect for your beginner.
for your teen
We have combined the important aspects of the Sampler for Children with the accelerated pace of the Sampler for Adults to develop a class for beginning teens. This is about more than just rote-learning the latest pop song. The goal is to read the music and play songs of all styles. Since 1971, we've taught over 10,000 Central Ohio students the love and pride of making music.
six-week conservatory sampler™
30 minutes per week for six consecutive weeks includes all books and materials. May continue up to 2 times (3 total) before moving to private weekly lessons.
$180 – child sampler
– ages 3-6 (in-person)
– ages 7+ (in-person or online)
cool kids playing cool songs
ethan performs "get a clue!"
by bober
evan performs "i'll be there"
by gordy, davis, hutch & west
lauren performs "a fishy story"
by faber
ankit performs "fantasie impromptu" by chopin
caleb performs "mister boco"
by mclean
dana performs "pieces of dreams"
by legrand